« June 2005 | Main | August 2005 »
July 13, 2005
Vacation: Days 6 - 9
I can't decide what to title this post - either AJ Strikes Back or Weather is Here, Wish You Were Beautiful. Either one works...
First, Max caught the 3 pound monster a few days ago - much to AJ's chagrin. A few days ago, on the one rainy day we had, AJ pulled amazing lake trout out of the water. For fishing in 8-15 feet of water just off our dock, this is a fairly remarkable catch. The stats: 2.2 pounds and 20.5 inches. Nice! Consider that Lake Pend O'reille is something like the fourth deepest lake in North America at just under 1200 feet - there are big fish down there with plenty of places to hide. Great work AJ!
Jesse doesn't fish, but she's a beach babe, so thought we'd put her in the update. She dresses herself every day - three times a day - you should see the other outfits!
Finally, all eleven of us piled into the rented speed boat last night and took the 20-minute boat ride up to Bottle Bay to dine at the marina. The scenic photo below is on our trip back, probably 45 minutes ahead of an amazing sunset.
Enjoy! We are... :)
Posted by gcrgcr at 2:04 PM | Comments (0)
July 8, 2005
Vacation: Days 2 -5
Short and sweet. The lake house is great. Fishing is good. Max caught the biggest fish so far. AJ had to help him hold it. A picture says a thousand words (and two say two thousand?). Max and the scene of the action both are shown below (click each for larger photo):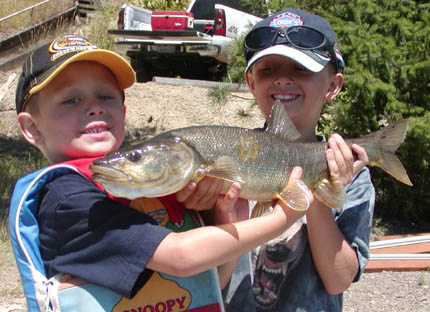 Posted by gcrgcr at 10:35 PM | Comments (1)
July 6, 2005
Job well done...
I posted several days ago a note from my sister, Kim Legg, during her recent mission to China.
She's returned to the US after a successful journey. While I haven't yet received a full download of her experience to pass along, I did receive these three somewhat telling photos.
Service to others is a great thing - these simple photos are a strong reminder. I look at them and imagine literally travelling 27 hours nearly non-stop around the globe to get there -- just to help others (teaching English, building furniture, spreading the Good Word).
I'm very proud. Way to go Kim!
Note: Click each photo for a larger version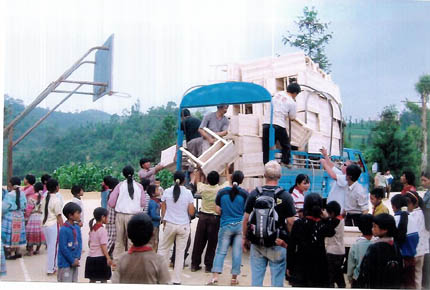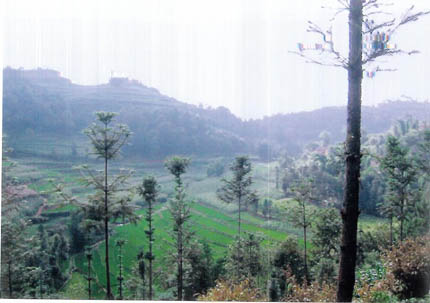 Posted by gcrgcr at 12:35 PM | Comments (0)
July 4, 2005
Vacation: Day 1
There are no guarantees that I'll post every day. On the contrary, this may be my only one for all I know. Stiil, as I settle down at the Wingate Inn in Missoula, Montana - I figured I'd quick post on how today went.
The event: Family Vacation 1005
The destination: Ponderay, Idaho
The departure: 4 AM MT
That is not a typo. Joie and I were up at 3:30 AM - enough time to transport the three sleeping kiddos (AJ, Max, and Jesse) from bed to car seat and take off.
Good by Longmont, hello Loveland, CO, Fort Collins, CO, Cheyenne, WY, Casper, WY, Sheridan WY, Billings, MT, Bozeman, MT, Butte, MT, and finally Missoula, MY.
Seriously - we did that today.
No I don't think this is our idea of a fun vacation, but we are headed to Lake Ponderay and figured the first day out was the best for a power drive. 12.5 hours or so and about 880 miles from our doorstep to here.
The Wingate Inn has a very cool indoor water park. Two cool three story water slides. It took us 2 hours to finally convince AJ to go down - then we couldn't get him to leave.
Anywayt, off tomorrow to Idaho. Couer D'Alene for supplies, Sandpoint for fishing gear and keys to the lake house and then we'll hit the dock.
I sure hope they're biting - but even if they are not I think we'll have fun anyway... :)
Posted by gcrgcr at 9:37 PM | Comments (0)